I am currently feeling a bit sorry for myself and in bed poorly! I haven't blogged in a couple of weeks and I've been itching to get the ball rolling with posts as I have so many ideas and some lighting so I can take photos in the awful english weather now!
I was thinking of starting a series of the latest make up launches as they are some of my favourite posts to read as I just love the whole buzz when new or limited edition products are released! (is that sad?)
These are some of the most coveted products that are out right now with prices and links to buy them, just in time for you to add them to your Christmas wishlist ;)
Makeup Geek comes to the UK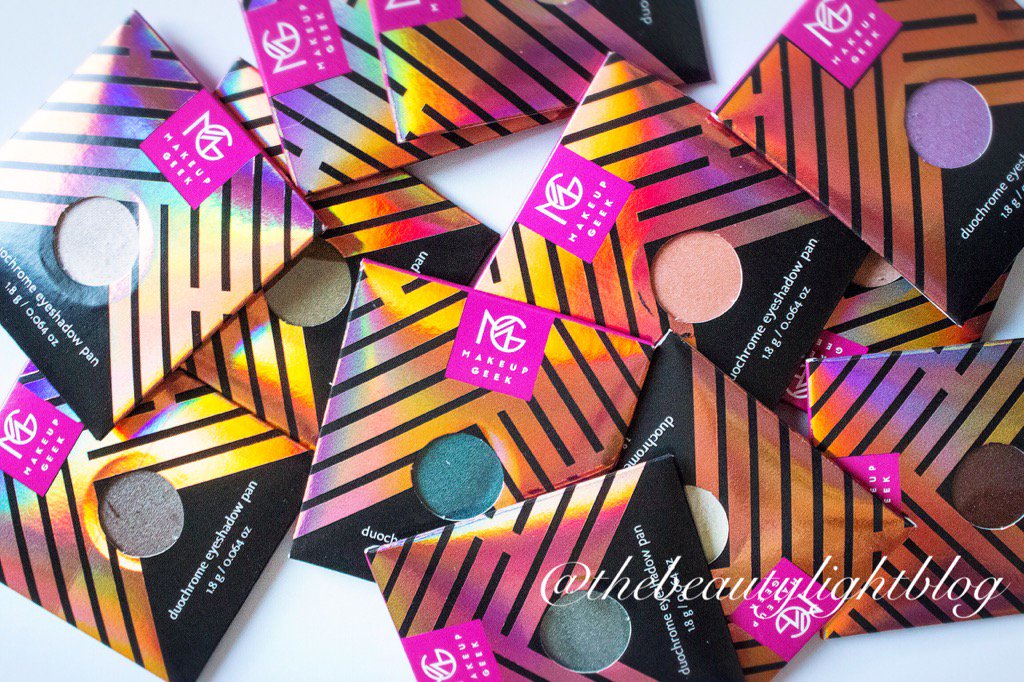 If you have missed the buzz about these eyeshadows then you have missed out! It was so typical that I finally bit the bullet and ordered a few from the american website and in the same week they got released on Beauty Bay. I believe they are still slightly cheaper if you order from the american site, but you must stick to the rule of only ordering three at a time to escape the scary customs charges.
At the time of me writing this they are totally sold out of the website so I can't check the prices but they range from about £6-£10.
When they are back in stock, you can purchase them
here
.
Kylie Jenner Lip Kits
Again another product that has sold out but she has promised that there will be more released before Christmas. The ultimate lip queen, isn't it crazy how she has managed to turn getting lip fillers into a whole business. The kardashians are very clever at doing that!
The colours are muted nude hues just like she likes to wear and contain a matte lipstick and a liner. Can you imagine having your own make up line at 18 years old,
dreamy
.
Available
here
Urban Decay X Gwen Stefani Eyeshadow Palette
As a 90's girl who doesn't like Gwen Stefani? Instantly gets Hollaback Girl in my head, I remember making up dance routines to that whole album! This eyeshadow palette consists of mainly brown/nude shades with a splash of colour which makes it an amazing one for travelling as it is so versatile!
It is currently in stock at
Debenhams
for £40
MAC X Ellie Goulding
Okay I am suuuuper excited about this one, after not managing to get my hands on any of the Cinderella collection I am ready for this one. I feel like it speaks for itself (look at those palettes!) I am definitely eyeing them up! Launches on the 14th December!